Charles University

Third Faculty of Medicine

Department of Anatomy

Ruská 87

100 00 Prague 10

University Hospital Královské Vinohrady

Department of Anatomie - Dissection

Šrobárova 50

100 34 Prague 10

building CH
Department of anatomy is looking for teaching assistant for long term half appointment. Prerequisites are finished medical or natural sciences education.
For more information write on zlatica.hrudkova@lf3.cuni.cz
Phone: 267102508
Department of Anatomy participates in the anatomy lecturing of all students of the Third Faculty of Medicine. Main focus is on routine practical skills and getting enough knowledge together with other subjects in the second year of study (histology, physiology, biochemistry, embryology). Stuff is engaged in numerous scientific projects focused on theoretical anatomy problems, biological anthropology, new technological innovations in the anatomy teaching, neuroscience research (modern imaging techniques of the CNS in Alzheimer disease, CLARITY system for neurohistology, effect of the chronic stress on the CNS structure). They participate in international conferences and have colaboration with clinical and theoretical institutes inland (Urology clinic, Orthopedic-traumatologic clinic, National Institute of Mental Health in Klecany, Department of Neurophysiology of Memory of the Academy of Sciences of Czech republic). In case of international cooperation there is Mind and Life Institut, Colorado, USA (functioning of the human brain in the optimal conditions), Waisman Laboratory for Brain Imaging and Behavior, Wisconsin, USA (deciphering pattern of EEG activation in the healthy human brain) and Center for Healthy Mind, Madison, USA. Department of Anatomy offers numerous obligatory courses suitable for first or second year students as well as for students of the higher years in English language (Working with stress I. a II., Functional Neuroanatomy and Clinical Anatomy).
---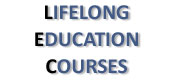 http://www.lf3.cuni.cz/3LFEN-287.html
---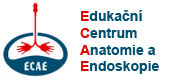 The Educational Centre for Anatomy and Endoscopy (ECAE) has been established within the Anatomical Institute of Third Faculty of Medicine of Charles University under the support of the Ministry of Education, Youth and Sports of the Czech Republic. The founder of the Centre and principal investigator of the relating grant projects is Senior Assistant of the Anatomical Institute Václav Báča, MD.
---
Link to the previous version of Department webpages http://anatomie.lf3.cuni.cz