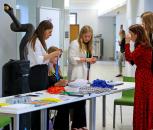 On 24th May, we witnessed this year's Students Research Conference. We hope you all enjoyed it a lot, because we definitely did! It was a great day when we could stop together for a while and listen to many interesting lectures on various topics. We could also hear lectures by our guests of honor.
31 May 2022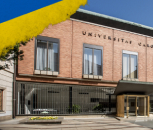 "As rector, together with the management of Charles University, I strongly condemn any form of aggression, not least the hostilities being conducted by Putin's Russia right now. This is an extremely dangerous move that threatens the lives of people across Europe - including those of fellow colleagues and students."
24 February 2022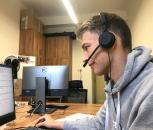 COVID-19 information line 1221 has been launched. Among the 100 operators, there are 25 students from our medical faculty whom you can contact and ask for advice daily from 8 AM to 7 PM.
7 September 2017