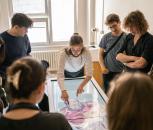 May 4th was a beautiful summery day. An exotic "Goedemorgen!" was resonating through the halls of our faculty. We had the pleasure of hosting 40 Medical Biology students from Radboud University Nijmegen in the Netherlands. The guests came to observe how research is conducted at our faculty.
9 May 2023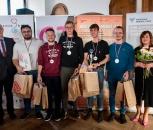 In the "MEDstudent of the Year" competition, which took place this year on April 21-23 in Český Krumlov, the LF3 team led by captain Albert Strunz (Pavel Hůla, Tomáš Nesnídal, Santoš Rejpoot and Matěj Trnčík) placed 2nd. They completed 12 competitive disciplines that tested their knowledge and skills, such as hemodialysis, ultrasonography of large veins, obstetrics, gastroenterology and digestive endoscopy, paediatrics, and osteosynthesis.
27 April 2023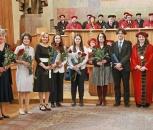 On April 5th in Aula Magna at the historical building of Karolinum, we gathered to celebrate the 675th anniversary of the founding of Charles University. Highlight of the even was the announcement of the winners of the Miloslav Petruska´s Representation Award and the Bedrich Hroznys´ Creative Award. We are proud to have representatives of our faculty among the final awardees.
11 April 2023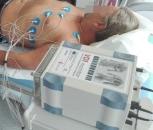 The second US patent has been awarded to a team of scientists from the International Clinical Research Center (ICRC) in Brno, the Third Faculty of Medicine of Charles University (3. LF UK), the Institute of Scientific Instruments of the Czech Academy of Sciences (ÚPT AV ČR) and Cardion s.r.o. They developed a new technology for the device, commonly known by the acronym ECG. The high-frequency electrocardiogram (UHF-ECG) brings more accurate diagnosis to doctors and patients. By reducing the number of inappropriate treatments, it promises cost savings throughout the healthcare system.
7 February 2023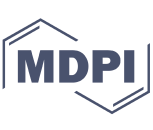 7 November 2022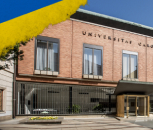 "As rector, together with the management of Charles University, I strongly condemn any form of aggression, not least the hostilities being conducted by Putin's Russia right now. This is an extremely dangerous move that threatens the lives of people across Europe - including those of fellow colleagues and students."
24 February 2022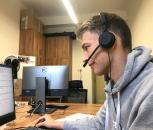 COVID-19 information line 1221 has been launched. Among the 100 operators, there are 25 students from our medical faculty whom you can contact and ask for advice daily from 8 AM to 7 PM.
7 September 2017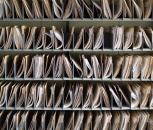 1 January 2017