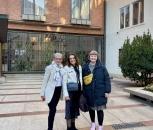 Maria Haakonsen and Anne-Karin Wegner Lønning are 2nd year students in the Master's programme Intensive Care at the Western Norway University of Applied Sciences in Bergen. The students are doing their clinical internships from October 8 to December 8, 2023 at the Department of Anaesthesia and Intensive Care Medicine 3FM CU and UHKV, they also visited the Department of Burns Medicine 3FM CU and UHKV for a short time. Both of them work at the Burn Medicine Clinic at the hospital in Bergen.
20 November 2023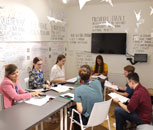 The second edition of this course was organised by the Third Faculty of Medicine, Charles University, within the framework of the 4EU+ University Alliance. It took place from 13 to 16 September at the Didaktikon education centre in Prague. The event featured a distinguished lineup of 13 esteemed speakers hailing from 10 different research institutions across 7 European countries.
19 September 2023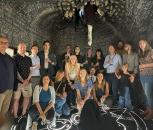 A scientific symposium supported by the 4EU+ inter-university alliance took place at the Karolinum in Prague on 15-17 June 2023 entitled Emerging new concepts and approaches to tackle the diabetes pandemic in urban areas: from Physiology to successful implementation. The symposium was organized on the platform of the 4EU+ Alliance by partner universities in Prague, Paris, Copenhagen, and Milan.
21 June 2023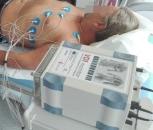 The second US patent has been awarded to a team of scientists from the International Clinical Research Center (ICRC) in Brno, the Third Faculty of Medicine of Charles University (3. LF UK), the Institute of Scientific Instruments of the Czech Academy of Sciences (ÚPT AV ČR) and Cardion s.r.o. They developed a new technology for the device, commonly known by the acronym ECG. The high-frequency electrocardiogram (UHF-ECG) brings more accurate diagnosis to doctors and patients. By reducing the number of inappropriate treatments, it promises cost savings throughout the healthcare system.
7 February 2023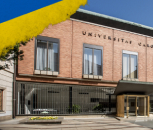 "As rector, together with the management of Charles University, I strongly condemn any form of aggression, not least the hostilities being conducted by Putin's Russia right now. This is an extremely dangerous move that threatens the lives of people across Europe - including those of fellow colleagues and students."
24 February 2022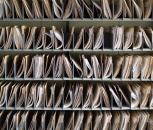 1 January 2017