Student Research Conference 2019
Student Research Conference of the Third Faculty of Medicine will be held on Tuesday, May 21, 2019. Similarly to previous years, the conference will be divided into lectures and poster section, with the majority of the poster presentations. Special independent committee will assign the abstracts into the sections. The poster session will take the form of moderated discussion with a 5-minute presentations of the competitor. The abstract forms will be opened on March 4, 2019 on conference website http://svk.lf3.cuni.cz. To be able to divide abstracts to poster or oral sections, the deadline for abstract submission is set on April 7, 2019.
Who will not submit the abstract prior to this deadline, he/she will not be allowed to participate in SVK 2019 and therefore will not receive the credit for Student Research Activity!
Conference program and abstracts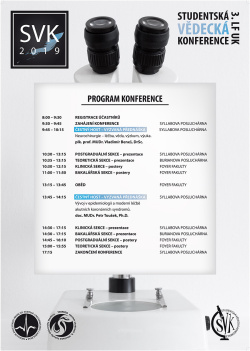 Conference program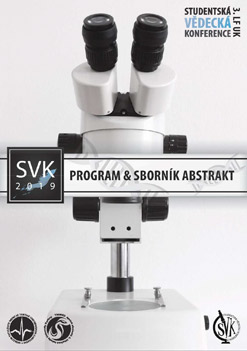 Abstracts and detailed information
Lectures of honorable guests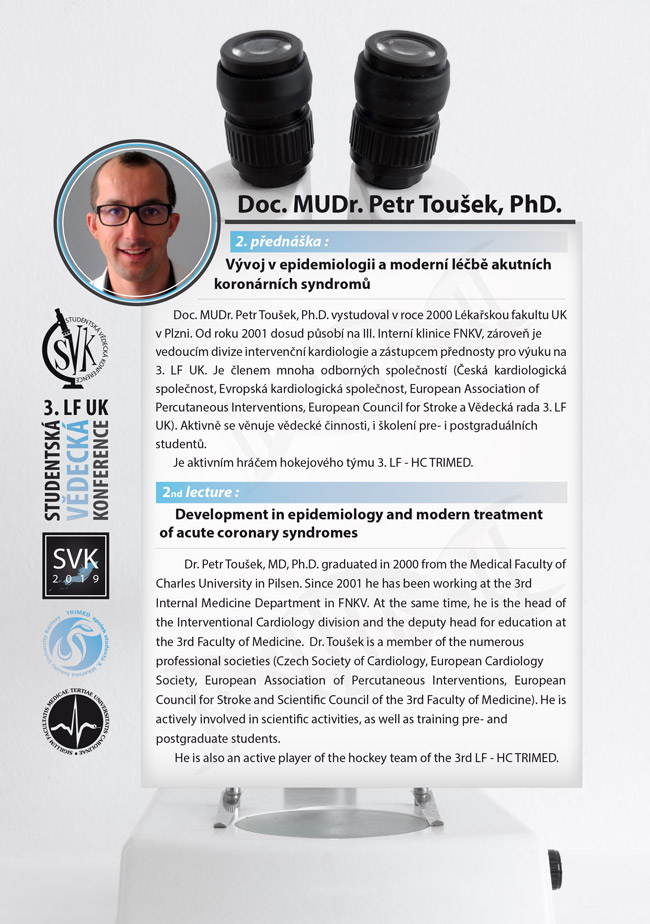 Besttalk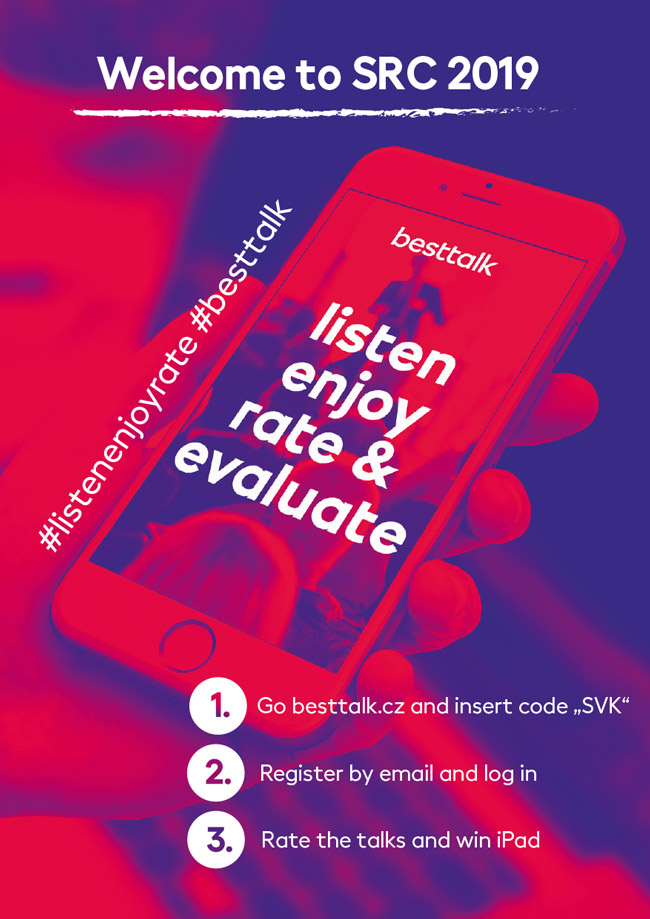 Useful links
On behalf of the Organizing Committee of the SRC
prof. MUDr. Romana Šlamberová, Ph.D.
Vice-Dean for Postgraduate Studies and Student Research Activities
Coordinator of the SRC
Event start
21 May 2019
Event end
21 May 2019
Type of event
Conference
Organiser
Third Faculty of Medicine, TRIMED
Organiser's contact email
svk@lf3.cuni.cz
Event website
http://svk.lf3.cuni.cz
Venue
Third Faculty of Medicine, Ruská 87, Prague 10, 100 00