27 October 2020
Coronavirus testing for students and employees of Charles University at 1. LF UK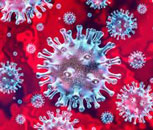 First Faculty of Medicine, Charles University, in collaboration with the General Faculty Hospital is testing of students and employees of Charles University for the presence of coronavirus SARS-CoV-2 using RT-qPCR technique. Sample collection will take place in the Sample collection room of the Department of Occupational Medicine, General Faculty Hospital, located Na Bojišti 1, Prague 2. Analysis of the samples will be carried out at the Institute of Immunology and Microbiology (75UK1LF), First Faculty of Medicine UK, and the results will be announced one day after the sample collection.
Price of testing
Students and employees of First Faculty of Medicine 600 Kč

Students, employees of Charles University and their family members 1000 Kč

Other private payers 1700 Kč
Other information and registration for the testing is available on webpage of the Institute of Immunology and Microbiology.