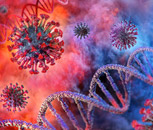 COVID-19 actual informations for students
10 September 2020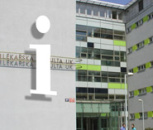 During the enrolment into undergraduate studies for academic year 2020/2021 from September 14, 2020 to September 30, 2020 in connection with the Dean´s order 2020-22 the office hours are Mon - Fri 8 a.m. - 1 p.m.
11 September 2020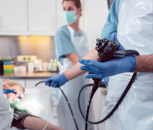 The Gastroenterology Center of the Third Facultyof Medicine of Charles University is a professional (horizontal) structure connecting individual fields, dealing with research of the digestive tract diseases and experimental activities. The leading personalities of the Center are prof. Robert Gürlich, and assoc. prof. Jan Hajer.
8 September 2020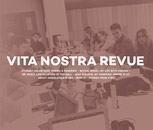 Dear readers, due to a number of unexpected complications the first issue of Vita Nostra Revue has been published just now. As the faculty and hospital were in a special functional mode in the spring months of this year, the content is a little bit non-standard. The content is mainly focused on covid-19 and is also untraditionally available in English, so more people can read it. Enjoy reading!
28 August 2020
Results of a several-year multicenter study PRAGUE-17 led by the main researcher doc. P. Osmančík from IIIrd internal cardiology clinic od Faculty Hospital Královské Vinohrady and the Third Faculty of Medicine, Charles University, were published in the Journal of the American College of Cardiology (IF = 18). The AZV grant, which supported the study, was also proposed for the award of the Minister of Health. There are 3 randomized studies on that topic. Two of them are from the USA, comparing catheter occlusion with warfarin, and the third one, comparing occlusion with NOAKs, is Czech.
20 July 2020
On June 26, a meeting of trainers, lecturers and friends of the newly established Division of General Practice of the Third Medical Faculty of Charles University took place in Burian lecture hall. It was established on April 1, 2020 and since the academic year 2020/2021 it is going to arrange teaching of general practice for 5th year students. The trainers were welcomed by MUDr. M. Seifert, newly appointed head of the division, then the dean of the faculty prof. P. Widimský and Vice-Dean MUDr. D. Marx. He mainly informed about our faculty curricula specifics.
20 July 2020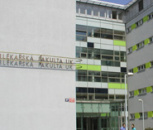 Third Faculty of Medicine offers individual or group visits of the Faculty building, lecture rooms etc. including personal contact with the Vice-Dean for Undergraduate Education and Student Affairs and his team. This can be arranged by contacting Ms. Miriam Krizova at miriam.krizova@lf3.cuni.cz or by phone +420 267102206. Another option is arranging a Skype video call with the Faculty represnetatives - again scheduled via Ms. Miriam Krizova.
26 March 2015