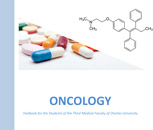 Team of authors from Department of Radiotherapy and Oncology prepared textbook of oncology for students of Third Faculty of Medicine, which contains the most up to date knowledge from medical and radiation oncology. Textbook is created mainly for students preparing themselves for their exam from oncology in 3rd year of study, but may be also useful for other students or even for physicians in clinical practice.
20 January 2020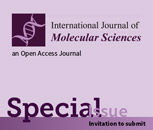 Special Issue dedicated to Pathogenesis of Pregnancy-Related Complications. Deadline for manuscript submissions: 29 February 2020.
13 August 2019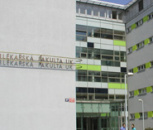 Third Faculty of Medicine offers individual or group visits of the Faculty building, lecture rooms etc. including personal contact with the Vice-Dean for Undergraduate Education and Student Affairs and his team. This can be arranged by contacting Ms. Miriam Krizova at miriam.krizova@lf3.cuni.cz or by phone +420 267102206. Another option is arranging a Skype video call with the Faculty represnetatives - again scheduled via Ms. Miriam Krizova.
26 March 2015