The last year's students of the Third Faculty of Medicine, Zbyněk Pavličko, Alexandra Poláková and Jan Drozd (from the left) were nominated for the Margaret M. Bertrand 2019 Award. The winner was an active member of the IFMSA, Jan Drozd. The prize of CZK 20,000 will be taken together with a medical diploma in Karolinum on July 17.
You can learn more about the future surgeon in a mini-interview:
1. Do you have any recipe for how to study medicine with excellent results?
Unfortunately, I do not have a universal recipe. My study took loads of time, as few activities as possible except learning and of course some happiness. I hope that a better and more pleasant way will be discovered over time 
2. You are a longtime member of IFMSA. What are the activities you have been involved in, which do you consider the most meaningful?
It is very difficult to show the only activity in the club that I think is doing a great job. Personally, I consider educational projects at primary and secondary schools the most meaningful, it could be for example first aid or sexual education, because the sooner one gets to know how to care for health, the better.
3. For which discipline did you decide after school and why?
I hesitated among several disciplines, but in the end I decided for general surgery. I like the fact that I will be able to work both at an ambulance and perform operations, and thus to be able to work with my hands, but also communicate with patients. From my point of view, the great advantage of the field is mainly that the results of the work are visible very quickly.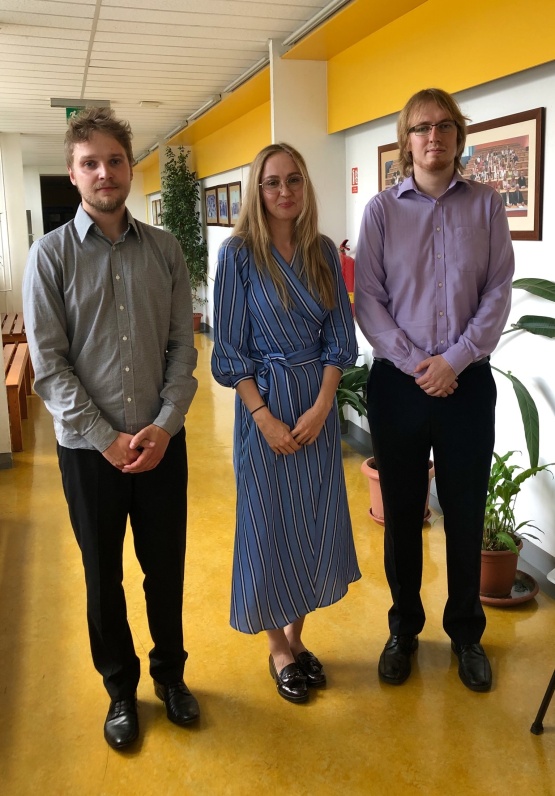 Zbyněk Pavličko, Alexandra Poláková, Jan Drozd (from the left)