The New Biology of Prion Proteins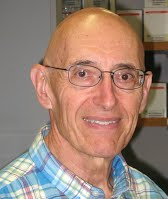 prof. Michel Brahic, MD, PhD.We would like to invite you to the next Medicine as a Science lecture. We are very glad that professor Michel Brahic, MD, PhD (LinkedIn, Google Scholar) accepted our invitation.
Professor Brahic studied Medicine at the University of Provence (France), where he also obtained his PhD degree. In his post-doctoral years, professor Brahic worked as an assistant professor at the University of California, San Francisco. The steps of his admirable professional career later led to the National Centre of Scientific Research in Paris, where he was appointed a research director. There, his research was focused on the detection of viral RNA by in situ hybridization, as well as identification of cells infected by HIV or Theiler's virus. Professor Brahic has worked as a professor at the Pasteur Institute and, until his recent retirement, he has been a consulting professor at the prestigious Stanford University's School of Medicine. His outstanding research activities and lifetime achievement earned him the Ordre National du Merite in France.
The work of professor Brahic has been focused on viral diseases affecting the central nervous system, such as Theiler's virus or the Human T-lymphotropic virus. In the past, he has studied the mechanisms of viral spreading in-between cells. His most recent research studies α-synuclein (a protein implicated in Parkinson's disease), and its spreading in the central nervous system. During our Medicine as a Science lecture, professor Brahic will offer his insight into The New Biology of Prion Proteins.
We are looking forward to meeting you on MS Teams at 6 P.M. on the 13th of May 2021. The talk will be held in English and will also be recorded. This lecture is funded from the budget of the Department of International and Public Relations of the 3rd FoM. More information will be available on the FB page of the event.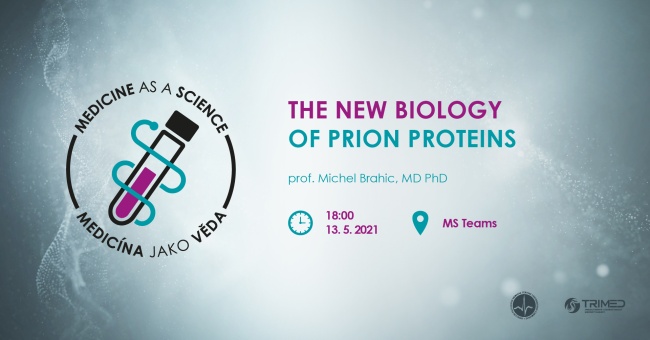 Medicine as a Science team
Event start
13 May 2021 at 18:00
Event end
13 May 2021 at 19:30
Type of event
Lecture
Organiser
Trimed 3. LF UK
Programme
https://fb.me/e/46Jk74LjZ
Venue
MS Teams