Student Research Conference 2020

Due to the current epidemiological situation, the Student Research Conference of the Third Faculty of Medicine, Charles University 2020 took place in a form that was completely different from all previous years.
Along with it came completely new challenges for the organizational team, who deserves a special thank you this year.
We still managed to move the conference one step closer to the future. Whether it was the unused screens for the poster section this year, or a web application created by CU students for the SVK, which eventually became the platform where the entire conference took place.
Viewers had the opportunity to view 59 student works, and in the application environment, which eventually recorded over 900 active users from 10 countries, they could also evaluate the works and ask their authors questions.
You can find the results of the evaluation of the professional commission in graphic form below. We thank all participants for their contributions and congratulate the winners!
The Student Research Conference of the Third Faculty of Medicine of Charles University is FINALLY here!
We are pleased to announce that all the preparations have been completed, and we welcome you all to this year's Student Research Conference! There is a lot of work behind the preparations for this year's conference and we believe that despite the difficult conditions, it will meet all your expectations. Many thanks to all the participants and their supervisors for the abstracts and recordings of their scientific work, which you can now view in our application at https://svk.trimed.cz.
However, before you start watching the individual presentations, please watch the introductory word of the spectabilis of the Dean and student organizers: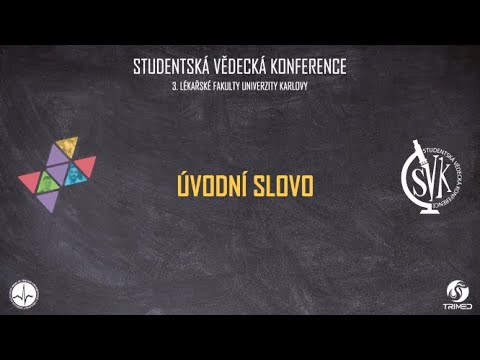 The contributions of our honourable guests have been provided with English subtitles and almost all of the presentations in postgradual section are in English.
We are glad that even during the current COVID-19 pandemic, the student scientific activity at the Third Faculty of Medicine can take place.
SRC 2020 organizational team