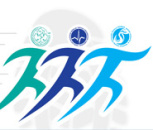 Hereby we would like to invite you for the 2nd Royal Vinohrady Hospital 3K Charity Run. Race will be held on the 18th and will start near the Faculty building. You can choose to run or walk the distance of 3 km in Royal Vinohrady Teaching Hospital and The National Institute of Public Health. This race is for all kinds of joggers, it doesn't matter if you are used to run every day or if you never run and want to walk. Who can join? Everyone!! The race is primarily for students and doctors from Third Faculty of Medicine and Royal Vinohrady Teaching Hospital, but this year we opened the registration for everyone.
12 April 2017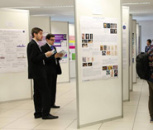 Student Research Conference will be held on Tuesday, May 23, 2017. Similarly to last year, the conference will be divided into lectures and poster section, with the majority of the poster presentations. Special independent committee will assign the abstracts into the sections. The poster session will take the form of moderated discussion with a 5-minute presentations of the competitor. The abstract forms will be opened on March 1, 2017 on the conference website http://svk.lf3.cuni.cz. The deadline for abstract submission is set on April 9, 2017.
15 February 2017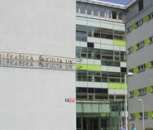 Third Faculty of Medicine offers individual or group visits of the Faculty building, lecture rooms etc. including personal contact with the Vice-Dean for Undergraduate Education and Student Affairs and his team. This can be arranged by contacting Ms. Vera Smidova at vera.smidova@lf3.cuni.cz or by phone +420 267102206. Another option is arranging a Skype video call with the Faculty represnetatives - again scheduled via Ms. Smidova.
26 March 2015